Enjoy your summer holiday in Kastelruth!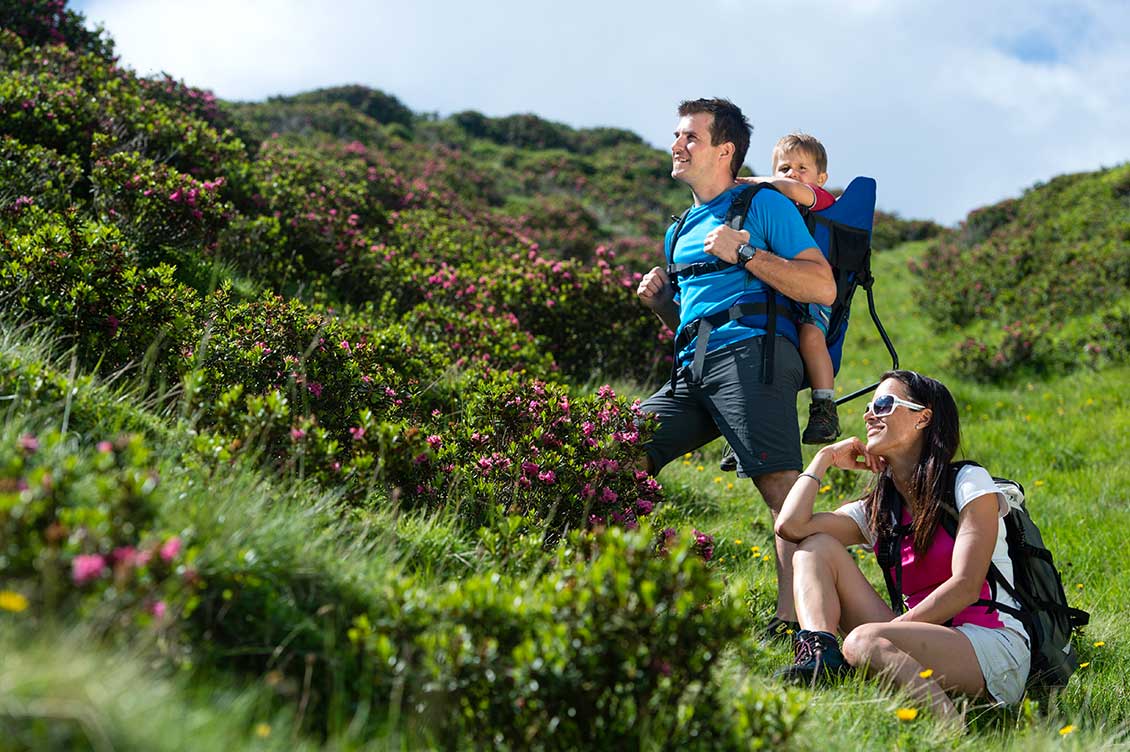 As soon as too much heat prevails the valleys, you will be on the Seise Alm where you can go for a blow and appreciate the briskness of the air and adore the magnificent landscape with views to the Dolomites, including the Schlern, the real symbol of South Tyrol. This wonderful landscape is part of a Nature Park and offers you many hiking as well as biking opportunities. Worth visiting are also the picturesque villages and parishes of this area with their historical centres and wonderful views. On really hot days, the public outdoor swimming pool or the Völser Pond offer a suitable cooling. Kastelruth also has lots of other leisure activities to offer.
Our guests also get free tickets for the Chairlift Marinzen where several hiking trails lead to wonderful spots on the Puflatsch or Seiser Alm. For those who prefer stopping on Marinzen, can laze around on the terrace or just go for a walk to the Schafstall (ca. 15 min). Children can enjoy the playground, the petting zoo, or catch a fish in the pond (daily tickets and fishing rods are available at the Marinzen Restaurant).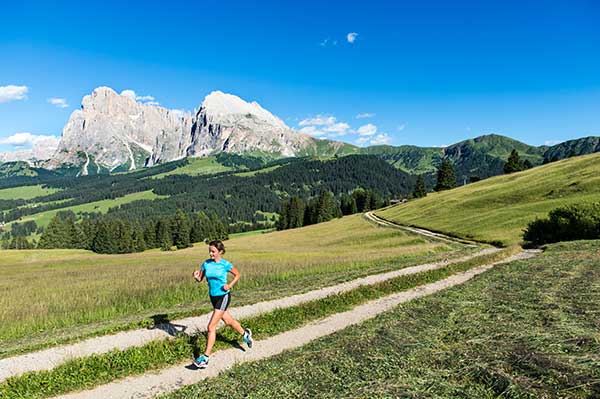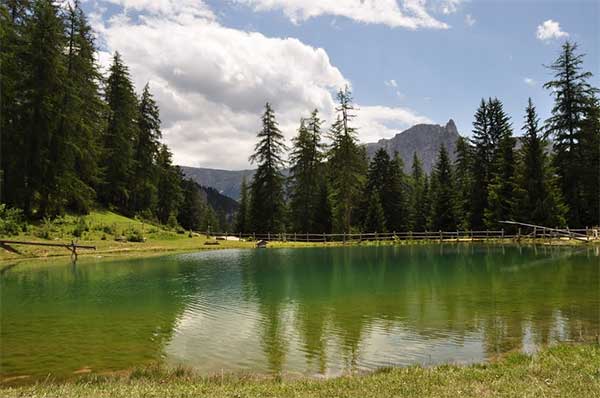 The Golfclub Kastelruth/Seiser Alm (only 3 km afar, 850 m above sea level) is embedded fully in the landscape and fans of golf can enjoy playing on a golf course surrounded by idyllic ponds, gorges, streams and amazing water falls as well as wonderful views to the surrounding Dolomites.
The Sports Centre is only a two-minutes-drive and a paradise for those looking for physical fitness: an outdoor swimming pool , 3 tennis courts, a boulder hall, 4 bowling lanes, a beach volley ball field as well as a rink for Bavarian curling.
Explore the countryside on a horseback: There are several farmers offering horse riding to guests by accompanying them through meadows and woods allowing them to experience nature and the marvellous views to the Dolomites.